25,000+ Jobseekers Are
Waiting For You!
Huge Number of Gen-Z Talents
Job Majestic is an online recruitment platform that connects you with the best Gen-Z talents. We have 25,000 of Gen-Z talents on our platform who are looking for jobs and job opportunities.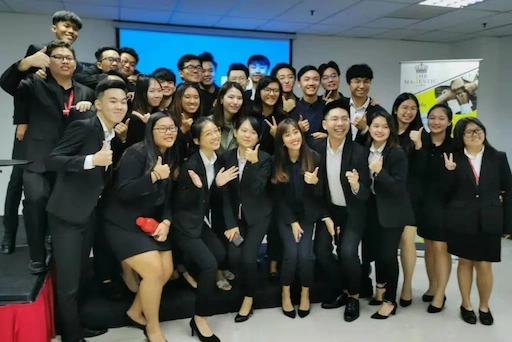 Great Connections With Universities
Job Majestic has built a large number of relationships with many universities and colleges across Malaysia. These relationships enable us to connect with fresh graduates who are looking for job opportunities after completing their education.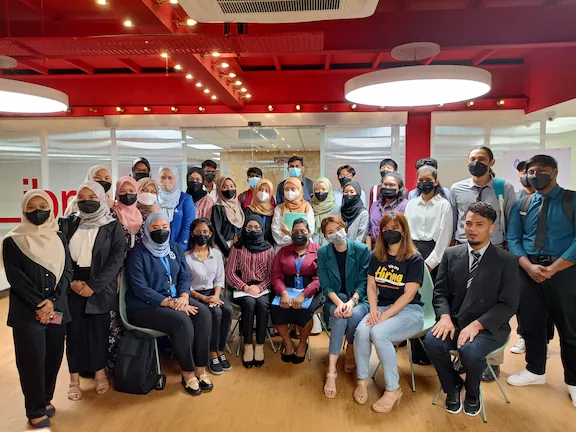 Professional Recruitment Team to Support
Our recruitment team knows what it takes to find the right candidates for their clients' businesses, so they will always deliver quality results in an efficient manner!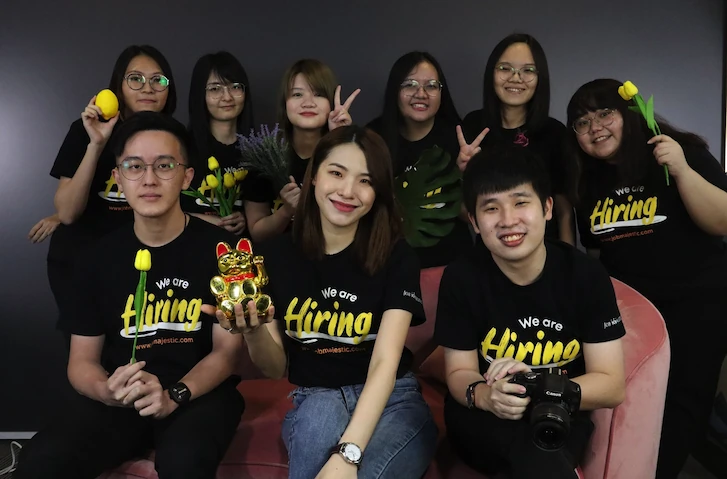 Cross Platform Job Publishing
Job Majestic has very strong presence on social media platforms like Tiktok, 小红书, LinkedIn, Facebook, Instagram, Telegram, etc., where we share your job opportunities to 8 partnered job portals & social media sites.

Sell Job Opportunities through TikTok Live
TikTok is one of the most popular social media platforms that allows users to share their stories, ideas, moments and more in short videos with millions of users around the world. With this feature, Job Majestic allows you to sell job opportunities through TikTok Live with the Job link embedded inside it.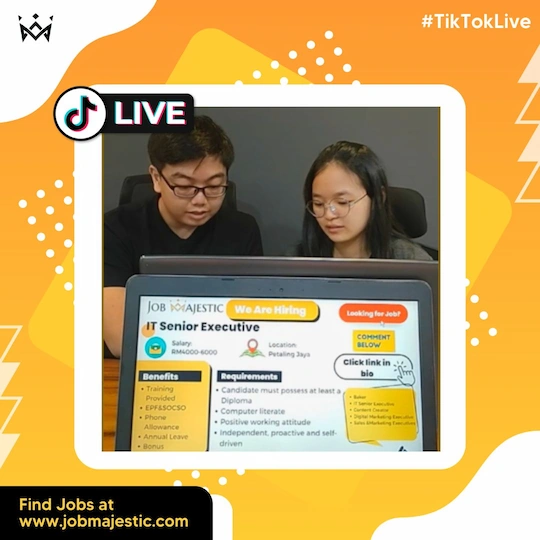 Headhunting Service
We understand that every business is different and have customized processes to suit your needs. You can choose between our standard process or create your own custom recruitment process based on your requirements. Hire first and pay later!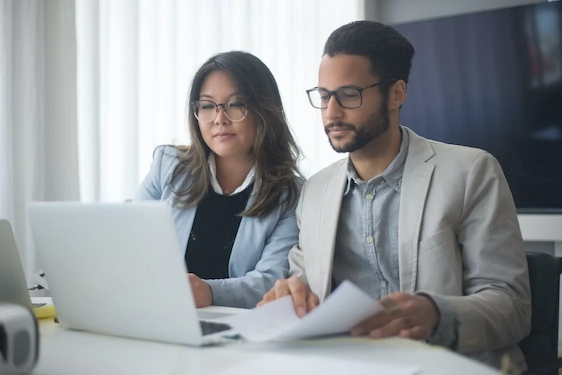 Officially Partnered With





Closely Working With


Your People

Solution
Are you looking to hire someone? Sign up for Job Majestic and post advertisements for your job openings. Let our service help you get quality applicants in less time so you can hire quickly.